Meet Our Alumni
What Can You Do with a PC English Major?
Become an Award-Winning Law Professor
After graduating from PC with a major in English,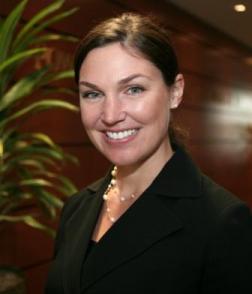 Emily A. Benfer (B.A. 1999) received her J.D. from Indiana University and her LLM from Georgetown University. She is a clinical professor of law and the director of the Loyola University Chicago School of Law Health Justice Project, an interdisciplinary live client clinic that addresses the social and systemic causes of health disparities through legal intervention. She served as a Peace Corps volunteer and an Equal Justice Works Fellow at the Washington Legal Clinic for the Homeless. Professor Benfer has received multiple awards for dedication to serving the public interest.
"As an English Major and Writing Minor at Providence College, I was regularly challenged to think critically and to cater my writing to multiple audiences. The classes exposed me to the many facets of literature and, in turn, humanity, and the faculty heightened my curiosity and encouraged my development. The Department of English provided me with an unshakeable foundation in persuasive communication, thorough analysis and creative thinking. These skills are essential to my ability to practice law, develop innovative solutions to systemic problems and mentor the next generation. I am extremely fortunate to be a graduate of the Department of English."
Interested in pursuing a career in law with an English major?  You can contact Emily at benfere@wfu.edu.
Work as a Consultant
Megan Comerford graduated from PC in 2006 with a BA in English Literature. In the fall of 2010, she accepted a job at Development Dimensions International, an international organizational development and talent management consulting firm. Though Megan had no formal education in OD or I/O psychology, it was her critical thinking, attention to detail, and ability to work on multiple projects with different timelines that enabled her to excel in her role.  Currently, Megan is the Director of Learning and Organizational Development at PVH Corp.
In her spare time Megan enjoys being active, reading, and trying new things. She recently backpacked the Grand Canyon, went caving in Howe Caverns, and ran the Tough Mudder.
"When I graduated with a BA in English Literature, the question I most often got was, "Oh…so you're going to teach?"  I prefer to think of the major as a ticket to anywhere – the destination is yours to make. While the degree is in English Lit, the education covers so much more: strong writing ability, critical thinking, how to challenge perspectives and think for yourself. These are all skills that can transfer into a slew of different fields – it's up to you to figure out where you're headed and what career you'll find satisfying.  Being able to engage a client with a penchant for Elizabethan dramas with your knowledge of Shakespeare? Well, it doesn't hurt."
Write a Best-Selling Novel

Alison Espach (B. A. 2007) earned her Masters in Creative Writing from Washington University in St. Louis. Her writing has appeared or is forthcoming in McSweeney's, Five Chapters, Glamour, Salon, The Daily Beast, and Writer's Digest. The Adults, her first novel, was a New York Times Editor's Choice, a Wall Street Journal Top 10 Novel of the Year, and a "Barnes and Noble Discover Great New Writers" pick for Spring 2011. The audio version was a Booklist Editor's Choice, and a Kirkus Top Ten of the Year. Her short story "Someone's Uncle" is now available as an e-book. Currently, Alison is an Assistant Professor of English at Providence College.
"The English Department at Providence College is a rare gem. The professors here are extraordinarily wise, passionate about teaching, and confident in the dreams of their students."
Tackle Corruption on Wall Street
David Forrest (B. A. 1993) first thought he would make his mark in the world of…stock brokerage. (Hey, the college loans weren't going to pay themselves off.) Soon disenchanted with the conflicts of interest in the brokerage business, David looked for something more in line with his passions.
A personal finance and investing website called The Motley Fool was being founded by two English majors. The Motley Fool gets its name and esprit de corps from the Shakespearean fool, who can speak truth to kings and not lose his head. For 16 years, David worked at The Motley Fool trying to speak truth to the average person about Wall Street's wise men.
More recently, David was tapped to help Senator Elizabeth Warren stand up to the Consumer Financial Protection Bureau, and worked as Senior Advisor in the Office of the Secretary at the US Department of Health and Human Services.  Currently, David is the VP of Operations at Collaborative Gain.
"My English degree has made me successful almost every day of my life.  Because I can write and speak clearly, I have been able to demystify both financial and highly technical work for people who don't typically understand these things well. My literary studies have given me historical perspective, as well as an appreciation for how to tell great stories."
David welcomes fellow PC alum to keep in touch through LinkedIn or Twitter:
Bridge Cultures

Elise L. (Yakuboff) McDonald, '03 graduate of PC's LAHP with a B.A. in English & French, is currently a senior international program specialist at the Commercial Law Development Program (CLDP) of the U.S. Department of Commerce where she coordinates and implements technical assistance programs in sub-Saharan Africa, Eastern Europe and Eurasia. Previously, she worked to advance best practices in the conservation of cultural heritage around the world as a senior project coordinator of field projects with the Getty Conservation Institute of the J. Paul Getty Trust.
"A degree in English from Providence College provided me with the strong foundation to build the career of my choosing. The critical thinking and writing skills I acquired as a Liberal Arts Honors Program student in the English Department have allowed me to communicate and collaborate across different cultures, languages and fields, from science and technology to cultural heritage and now international development and commercial law. PC offers a challenging but nurturing interdisciplinary environment to develop these skills, with small classes led by approachable and inspiring staff."
Buy and Sell Rare Books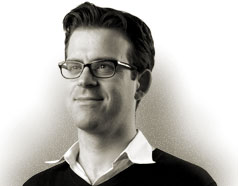 John O'Mara (B.A. 2000) turned an internship at Sotheby's into a distinguished career in the rare and antiquarian book business. After an apprenticeship in Boston and master classes at the Beinecke Library, Yale, John moved to London to work for Bernard Quaritch, LTD, before working at Maggs Bros. LTD.  Since 2014, John has been an executive at Credit Suisse. John is a leading expert in 16th-century English books, as well as European Britannica, and books and manuscripts related to the abolition of the slave trade. At PC he ran track and cross-country, an avocation he still pursues in countries around the world.
"The English department's flexible curriculum and supportive faculty allowed me to explore my burgeoning interest in rare books and manuscripts. In fact it was a tutorial in bibliography, or the study of the production of printed books and the application of these findings to literary and historical studies, that led to my first job as an antiquarian bookseller. In short, PC provided me with the tools and the mindset to successfully pursue my ambition to work with rare books."
You can contact John at johnomara@maggs.com.
Become a  Professor


Joel Pace (B. A. 1994), holds a doctorate in English Literature from Oxford University, and is Professor of English at the University of Wisconsin—Eau Claire. He has written articles and co-edited two scholarly books that were instrumental in defining the field of Transatlantic Romanticism. He is an associate editor of Symbiosis: A Journal of Transatlantic Literary and Cultural Relations (www.symbiosistransatlantic.com) and a board member of Fitzgerald in St. Paul (www.fitzgeraldinsaintpaul.org). He is also a professional musician, the lead singer, trumpet-player and songwriter for Irie Sol (www.iriesol.org), a Twin Cities-based world music/reggae ensemble. He lives in St. Paul in the old Commodore Hotel, where Al Capone, John Dillinger, and Scott and Zelda Fitzgerald once hung out. Garrison Keillor lives around the corner.
" The small classes at Providence College provide the opportunity for professors to become mentors and students to sound the depths of academic disciplines. Bruce Graver's classes in Romanticism continue to inspire my lifelong interest in this field. The program in English links the scholarly and the creative: Peter Johnson's creative writing class and Graver's literary theory course helped me connect my love of literature and music by emphasizing the qualities of imagination at work in both. 
I'm grateful for my experience at PC, and I'm still seeking out and crossing the many interdisciplinary bridges that connect literature and song, quotes and notes."
You can contact Joel at pacejf@uwec.edu.
Cover Breaking News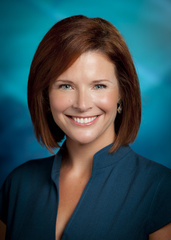 Kaitlyn Pratt, B. A. 2000, is a news reporter and the weekend morning anchor for Fox 5 Atlanta. In 2008, she received an Edwin R. Murrow Award for her coverage of the Troy Davis capital punishment case; she also received a Best General Reporting award from the Associated Press.
"My name is Kaitlyn Pratt. I'm a reporter for Fox 5 News in Atlanta, and a 2000 graduate of the Providence College Liberal Arts Honors Program. 
Every work day I write multiple pieces for TV news. Each is about one minute thirty seconds in length. But I know I can write a 20-plus page paper. As an English major and Political Science minor, I was encouraged to make my point, and back it up – in 5000 words. 
My education helped me hone my writing and public speaking capabilities. My degree makes me a more informed journalist. I'm prepared for most topics I'm covering on the general assignment beat, with a background that both enables me to think and encourages questions."
You can contact Katilyn at kaitlyn.pratt@myfoxatlanta.com.
Write and Translate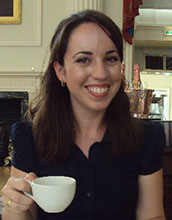 Kristina Reardon graduated from Providence College in 2008 with majors in English and Spanish and a minor in Women's Studies and has gone on to earn an M.F.A. and a PhD.  She has published several short stories and non-fiction pieces, but she really found her voice by amplifying others' (often underrepresented) voices through the act of translation. She was awarded a Fulbright grant and spent 2010 – 11 in Ljubljana, Slovenia, translating short stories written by women since Slovenia declared independence from the former Yugoslavia. Since graduating, Kristina has published over two dozen translations from both Slovenian and Spanish in journals such as World Literature Today, Slovene Studies, and Words Without Borders.
Kristina earned a Ph.D. in comparative literary and cultural studies from the University of Connecticut.  She is currently the Associate Director of the Center for Writing at the College of the Holy Cross.
"My professors at PC challenged me to think of writing from a variety of perspectives: as a literary critic, as a creative writer, and as an editor. Profs. Peter Johnson and Jane Lunin Perel pushed me to realize my creative visions, and Prof. Bill Hogan gave me the opportunity to really learn what it means to analyze an author's manuscript as his research assistant. When I write creatively and critically today, I can still hear their voices in my head guiding me through the process."
You can contact Kristina at kristina.reardon@uconn.edu.
Edit a Magazine

Kerry Weber (2004, B.A.) is the executive editor of America, a national, Catholic, weekly magazine, published by the Jesuits. She earned her master's degree in magazine journalism from the Columbia University Graduate School of Journalism. She has worked as an editor and reporter for Catholic Digest and for local and diocesan newspapers. After college she served for one year as a special education teacher on the Navajo Nation through the Mercy Volunteer Corps.
Kerry has earned several awards from the Catholic Press Association for her writing.  In 2013, she reported from Rwanda as the recipient of Catholic Relief Services' Egan Journalism Fellowship recognizing excellence in the Catholic media. She also appears as a co-host on "America This Week," a weekly radio program on SiriusXM's The Catholic Channel. She is the author of "Mercy in the City: How to Feed the Hungry, Give Drink to the Thirsty, Visit the Imprisoned, and Keep Your Day Job."
"Being an English major meant engaging critically with compelling stories, and it meant considering the depth and complexity of the characters and themes within those stories. These same skills have been a big part of my work as a journalist and editor."
You can contact Kerry at weber@americamagazine.org.